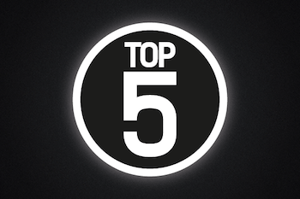 For many, buying a home is one of the most important decisions they can make in their life. It's an enormous responsibility, and many people want to create their dream home but can't afford to hire a builder to create the home they want.
This is where modular homes come in. As any modular homes manufacturer can tell you, there are myriad reasons to choose a modular home.
Here are the five best reasons to consider investing in a modular home:
1. INVEST IN THE FUTURE GROWTH OF YOUR HOME
When you choose a modular home, you are investing in something that will likely increase in value. When you have a custom modular home built on your own land, you're creating something that will grow in value – good news if you plan on selling and moving eventually, but also good news if you plan to stay put and just add on later.
2. INVEST WITH COST EFFICIENT MANUFACTURING
Modular homes are among the most cost-efficient to build. Because they are made of prefabricated parts, there is very little material waste. And because the builders are generally very familiar with how to put these parts together, labor costs are kept to a minimum.
3. INVEST IN THE ENVIRONMENT WITH SAFER BUILDING OPTIONS
Again, modular homes have little material waste, making them environmentally friendly. The process also inherently uses more compact transportation of materials (since so much of it gets shipped at the same time, after it's built in our factory), thereby producing less air pollution in the manufacture of your house. If you care about protecting the environment, then choosing a modular home is an excellent way to reduce your negative impact on your natural surroundings.
4. INVEST IN LONGEVITY AND SAFETY WITH BETTER BUILDING MATERIALS
Some people dream of moving into an old house, but there are risks involved. Older homes that are not in good shape can collapse, and some harbor mold. Some have faulty wiring, some simply cannot support modern conveniences. When you invest in a modular home, you avoid all of these potential pitfalls by starting from scratch.
5. INVEST IN YOUR LIFESTYLE WITH YOUR OWN CUSTOM HOME
Perhaps best of all, when you go with a modular home, you are investing in your life. Who wouldn't want the home of their dreams? Modular homes are an affordable, environmentally-friendly way to get just that.