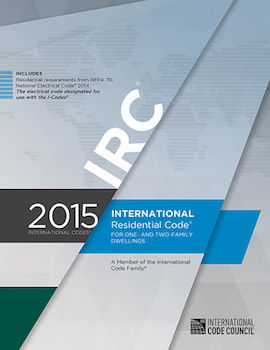 At Rochester Homes, we are often asked how to obtain financing when building one of our homes. Although our homes are built using pre-fabricated construction technology, they are financed in the same way a similar site built home is financed. Any financing source you choose should ask for information on how your home will be built. Rochester Homes and your local builder can provide your financing source with all the information you need to get the process started.
The issue of financing your home is related to the code used to build your home, as discussed in our earlier blog, "A Key Difference in Your Home". In short, make sure that if you are looking for a home that is built with the same quality building methods used by site builders, the home should conform to the International Residential Code (IRC). Many pre-fabricated homes are built using the IRC, including Rochester Homes. By building to your locally adopted IRC requirements, Rochester homes and other off-site built modular home builders are able to provide you with the quality you desire–at reduced building time and costs. In addition, any financing source should review your new pre-fab building project in the same way they would review traditional site built homes. In fact, during the appraisal process, an educated appraiser does not have to use similar off-site built housing to get a comparison. In summary, the only real difference between site built homes and modular homes are where the pieces are assembled.
If you are ready to have a detailed conversation about financing your pre-fabricated home building project, sit down with your local Rochester Homes builder. Your builder can have an in-depth conversation with you about building codes, appraisals, and recommended financing. Unlike buying a car from a dealership, local builders typically do not offer in-house financing. You can choose to work with your local bank, a mortgage lender, or a bank your builder recommends.
We will be happy to discuss the financing process with you. By teaming up with our local builder, you will be on your way to designing, financing, and building the pre-fab modern home of your dreams.