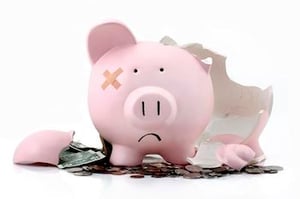 We know when you're getting a new custom home built, there's always a question of what your new home will look like…and whether it'll be a lasting structure. There's a handful of modular home manufacturers out there who can't guarantee the highest possible quality. We are not one of them.
Our modular homes come with everything your family could need in a new home — including peace of mind. We've spent over 40 years making new homes, and we never settle or compromise on quality. Our construction has been consistently high quality since 1972, and we will never let that go.
Part of what makes us so certain is that it's built into our process. We follow the strictest new home construction standards, and we are able to control it all by building most of the home right here in our factory.
You can even tour our factory here in Rochester, IN. You can see all the people and parts that make up the modular homes we build, and you can ask us any questions you can think of.
And you don't have to stress about money, either — our budgets are controlled because our process is controlled. Bad weather won't cause delays, unreliable site workers won't cause issues, and material delivery won't cause unexpected fees.
With traditionally built homes, you don't get this kind of control, especially in the Midwest, where the weather turns on a dime.
If you're thinking about having a custom home built for you and your family, contact Rochester Homes today!