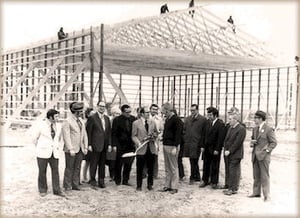 Rochester Homes, Inc. has been in business for decades. We have immense expertise and skills building homes that are designed to last for generations. Because we are experts in the field, we have joined with several material suppliers to offer lower prices to customers. Our modern prefab homes have welcoming touches and exquisite details that will WOW you at sight.
Rochester Homes, Inc. uses only quality materials from certified suppliers with proven track records. Our attention to detail is precise and we strive to be the better than anyone else. We even have the ability to customize designs and plans to meet buyers specifications perfectly.
No matter whether you want a Cape Cod style or a Two Story family home, Rochester can build it for you. The ability to personally choose the colors and beautiful details give you complete control over the end design.
Choose between high-end hardwood flooring like oak or pine and stainless steel or porcelain appliances to suit your design. Open-faced cabinets and stained glass door frames offer you classy touches that personalize your space for a complete design.
Recessed lighting makes rooms look bigger, but chandeliers make a space more inviting. A suspended linear light can provide something in between so you have plenty of options to create the best atmosphere for your home.
Because the home is designed to last for decades, you are assured that your design will stand tall because it is made to last as long as the house remains. Add little nooks like a miniature library in a bay window or an extra counter that serves as a desk in the corner of the kitchen or dining room.
Enjoy tall windows or put small ones at the top of little spaces to open them up and make them brighter. Plant stands and plate shelves are details that give you the ability to put favorite things within reach. Any small detail that encapsulates your dream home experience can be developed.
Working with Rochester Homes Inc means that the house will a quality structure that can withstand generations of weather and house generations of family. Let us share our experience with you.