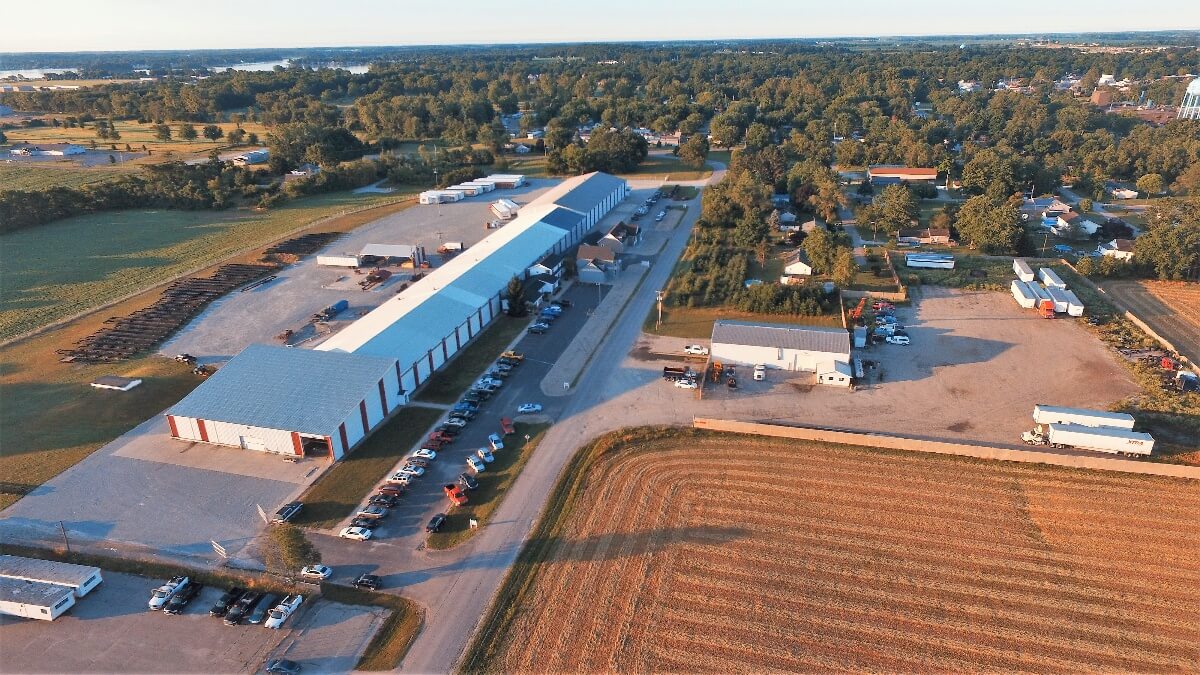 Purchasing a home is daunting, and investing the time and money into your own modular home creation only amplifies those homeowner jitters. The biggest decision you'll make in the process includes selecting your modular home builder and manufacturer. It's crucial to choose the right fit for your modular home project because if their synergy and capabilities aren't there, the process can stall before the foundation is even set!
We've pulled together tried and true advice to help you choose your perfect modular home manufacturer and builder. First up, selecting a builder.
ROCHESTER HOMES, THE BUILDER's BUILDER
You might be scratching your head thinking, "so, what does that mean, "The Builders' Builder?" The answer is that when you purchase a home from Rochester, you are not actually purchasing a home directly from us. Your home contract is made with a local, independent builder who is authorized to sell and build homes produced by Rochester. Rochester works with your authorized independent builder in a seamless manner by performing needed construction phases simultaneously.
Through the process of Building Systems, we can get you into your new home much faster than total onsite building. Rochester builds about 80% of your home, and the builder completes the rest on site. Because the majority of your home is built in our production facility, your builder is able to do many other things at the same time, such as obtaining permits, clearing your lot, installing the driveway, pouring the foundation, ordering utilities, etc.
Once built and set on the foundation, your builder will complete all of your home's finish work.
This process usually takes between 30-120 days, depending on your home's design and complexity. This finish work might include installing partial siding, roofing, flooring, or drywall, painting, landscaping, or building decks, garages, etc. This way of building homes is, by far, the most time- and cost-efficient way for you to get into your beautiful new home. After this, you'll need to work with a manufacturer.
The first thing you should know is that no two modular manufacturers are alike. Just as with any other major purchasing decision you make, you have the option to choose between the great, the good, the average, and the not-so-good. Modular manufacturers vary from company to company in terms of ability, scope, professionalism, and performance.
Some manufacturers can build over a thousand homes per year, while others build fewer than a dozen. Some specialize in providing a very customized product, while others are much more limited in their options and amenities. Most manufacturers are constrained in the geographic area of their market, and due to transportation costs, are limited to a 300-500 mile radius.
Also, manufacturers typically have different series of homes that focus on various design applications. Most will offer various floor plans in ranch, cape and two-story configurations.
When possible, take an "apples to apples" approach; there is no "one" specification for all manufacturers. Each builds to a different standard specification. Some start with a bare-bones specification in order to provide the lowest cost possible, however you be charged to upgrade the spec a-la-carte by optional offerings to obtain specification that you want.
Some manufacturers begin with a much higher standard but may have a higher up-front base cost. For example, some use 2x4 exterior walls while others use 2x6; some use high insulation values exceeding code requirements and others provide just enough to meet local codes. The list can go on and on!
Once you have a comfort level with the "Nuts and Bolts" of the construction of your home, consider these tips in choosing the right manufacturer.
FIRST IMPRESSION:

Does the manufacturer's website answer your questions?
Are you able to access the floor plans, photographs, and options that satisfy your needs?
Are they transparent?
Do they engage in social media?
Are you getting the information that you need to come to a decision?

INVESTIGATE:

Consult friends, neighbors, and the Better Business Bureau.
Pose questions to online discussion groups and look at Facebook for what customers are saying.
Keep in mind that you are never going to get all thumbs up or five stars.
Take comments with a grain of salt. People are more likely to complain than give compliments, especially online!

WHAT'S THEIR FAMILY TREE?:

How long have they been building homes?
Ask specifically how long they have been building modular homes, not RV's or mobile homes.
You probably want to find a company that has been around longer and has perfected their systems and production techniques.

WHAT IF SOMETHING GOES WRONG?: There is no such thing as a perfect house. Some challenges can be expected.

Ask for information about the manufacturer's warranty on the home, as well as their responsibilities after you acquire it.

TRUST YOUR INSTINCTS: Morale can be a significant factor.

What is the feeling when you visit the plant and office?
Ask questions like: "What is it like to work here?" While you are in the plant pay attention to the attitude of the workers on the line.
Observe whether they go about their work with competence, skill, and vigor, or if it appears to be drudgery to them? The latter can be symptomatic of larger problems in the workforce that could result in inattention and a poor workmanship.

ASK ABOUT ENERGY EFFICIENCY: For most consumers, it is important to conserve resources and save money at the same time. Most modular homes are intrinsically energy efficient by the manner in which they are constructed. Manufacturers tend to be very resourceful in their material usage when compared to site building.

Does the manufacturer go the extra mile and have energy efficient options?
What steps could your builder perform on the jobsite to maximize energy efficiency?

CUSTOMIZATION:

If you come to the manufacturer with your own plan, will they attempt to make it work or will they try to persuade you into choosing an off-the-shelf stock plan?
Can you attain the degree of customization and detail that you expect?
Is the company listening to your needs and responding with respect and enthusiasm?

TAKE A PLANT TOUR: Take advantage of touring the plant. The experience can be very worthwhile and informative. You will not only be able to compare the manufacturer specifications, but you will also get a feel for the attitude of the company and the kind of quality put into each home. Ask a lot of questions and ask to speak to some of the factory workers. If you are able, bring along a trusted building professional for added expertise and input.
It's not easy choosing your modular home builder and manufacturer, but when you do take the plunge, it should be a match made in heaven. Like the last step in Selecting a Manufacturer suggests, plant tours can make or break your decisions. We would love for you to visit Rochester Homes for a plant tour, so feel free to schedule yours today!