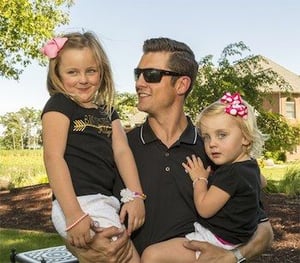 A family home is the base from which you make it all happen. Parenting requires sturdiness and flexibility. How about a home that has the same qualities?
Modular homes are ideal for adding space over time. Early on, you don't know what your needs will be. You don't know if you'll need more bedrooms or more storage space. With a modular home, these big decisions can be put off until you are ready to make them. You have the option to add on as you wish. That new family room you long for doesn't require selling your current home and buying something else. Just add on to what you already have!
Save money by building a modular home. The expenses of raising a family are significant. Come to an experienced, reliable modular home manufacturer for lower-cost home ownership. Due to the amount of options available, you will find something that works with your budget.
Since you select the materials, you'll know what is in your house. You won't have to worry about lead, mold and other health hazards. You won't have to spend money repairing them. Be assured that the elements used to build your home won't make you sick, and that they have been selected to last. Use the time saved on repairs to spend with your family.
Modular homes are durable. Weather causes extremes in humidity and temperature. It can go from cold to hot in just one day. These swings in weather are typical in the Midwest. This affects buildings, so you'll want yours to be built from materials that are designed to handle these challenges. These homes are designed for the extremes of winter and summer.
This type of housing is ideal for growing families. Take a look at our modular home floor plans to start your dream home today!