30" Samsung Gas Cooktop

OP67013
A cook is only as good as his or her tools and this new optional Samsung gas cooktop appliance has all that your customers can expect and will need to conjure up fantastic dishes. Gas is much about BTU's, and this cooktop performs with four variable levels and a center burner for grilling or a griddle. For monitoring, the appliance has Wi-Fi Connectivity as well as features heavy duty cast iron grates and sealed burners for easy cleaning. Also available is a LP conversion kit.
Features: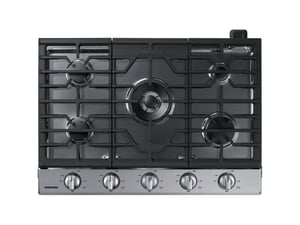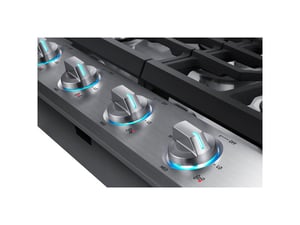 Wi-Fi Connectivity
Powerful Cooktop

Right Front: 13K BTU
Left Front: 9.5K BTU
Right Rear: 5K BTU
Left Rear: 9.5K BTU
Center19K BTU

Cast Iron 3-Piece Grates
Sealed Burners
Burner On/Off Monitoring
ADA Compliant
For more information about this product or any other appliance please contact your Rochester Homes Sales Representative.