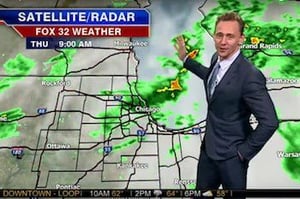 At Rochester Homes, Inc. we, and our builders, speak with many customers both before and after their new modular home construction project. And although there are a multitude of things that you and your builder will cover, we are excited to share some recurring themes from our discussions with our customers. Of course, there is so much to do, know, research, and complete during the building process, that we cannot put it all in a blog, but this is a great starting place. We will share some insight on one of the "commandments" below each week, so stay tuned for the full set.
COMMANDMENTS:
Know thy Builder
Know thy Home
Know thy Timeline, then add some
Know thy Budget, then add some
Prepare to be somewhat flexible
This weeks segment:
KNOW THY TIMELINE, THEN ADD
Congratulations, you have found your builder and designed your new home! "When will it be finished?" will most likely be your next question. If you have been a part of a new home project before or have experienced the "joy" of a remodel, you know that with construction comes delays. Issues like having some of your lumber damaged or wasted, your new flooring scratched by contractors coming in and out of the home, or two crews unable work in the same room at the same time, can be costly on your time and your budget. Trying to plan and assemble a new home is a difficult job which requires many years of experience to get down to a science. Then, once you have planned everything to perfection you run into weather delays or problems with your subcontractors which lead to delays in certain areas of the home. If you are lucky, one delay won't precipitate another, but usually in construction one process must be done before another can be started and delays can compound. In order to avoid some of the frustration that comes along with the process, talk to your builder about how they get around these common issues.
There are certain ways to minimize the common delays and frustrations that happen during the construction process. By using the systems building method, Rochester Homes and it's builders are able to give you a fairly accurate picture of when your home will be built, delivered, and finished. Our planning process is extremely detailed and proofed by many people inside and outside of our organization so that all your materials are ready when it comes time to build. All details of the home including color selections come before the first shovel of dirt is moved, that way we can be proactive in getting your materials to the site. Also, because we are building in a facility where we can dry store many of our common building components, there is less likelihood that we run into shortages. Of course by using the time-proven assembly line method, personnel or subcontractor issues are minimized, and efficiencies, like staying out of each other's way by building different things in different stations at the plant, are maximized. Finally, we take out most of the weather delay concerns by building in a controlled environment. Weather can still delay prefabricated homes by forcing a different delivery schedule. However, unlike a site built home, pre-fab modern homes are only subject to weather concerns for one or two days out of the entire building project.
No matter which construction method you choose for your home, a good conversation with your builder about timelines and maximizing efficiencies can go a long way for your budget and your mental health. By using the modular home construction method, you can often build a home more efficiently than with traditional methods and avoid some frustrations. At Rochester Homes, Inc. we offer factory tours every Saturday at 10 am EDT, except holiday weekends, so that you can see just how efficiently we can build our quality homes.
As always, it all starts with getting in touch with your builder directly. A meeting with the local representative of Rochester Homes, Inc., who has experience in all the intricacies of building a home, is a great place to start your new construction project. Reach out to us; we look forward to working with you.