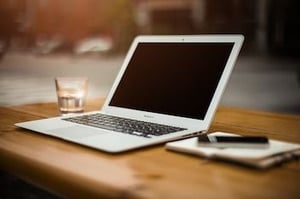 Our blog is a great place to get educated about the buying and home owning process.
YOU MAY BE SUFFERING FROM "BLOG FOG"
That is when you get overwhelmed with conflicting opinions and are left confused from information overload. The Rochester Blog page serves as your remedy by serving up unbiased, fact-based information that seeks to educate and inform so that you may make better buying decisions.
To make it easy we've broken down the subject matter of the blogs into four separate categories: Financing, Why Modular, Buyers Guides, and Media.
1. FINANCING
Includes helpful and important information regarding the purchase of a new home. This section might include information on interest rates, how to save for your new home and other savvy information that prepares and helps you get into your new home.
2. WHY MODULAR
This section gets down to specifics about the modular home product and its benefits. In the category you will find blogs about all phases of the engineering, customizing, buying and building your new home.
3. BUYERS GUIDES
Provides straight forward helpful hints, usually in a bullet point form, that equips you to make good decisions before, during, and after the sale.
MEDIA
The Media Category acts as your own personal news feed to media outlets that we find helpful and informative. Articles are gleaned from diverse publications from Houzz to the Wall Street Journal.
We look forward to hearing from you, so if you like email us at info@rochesterhomesinc.com. We love feedback and will make every attempt to either answer your question or point you to someone who can. We believe in open and honest dialog and will reply in a time sensitive manner. Feel free to use our articles to share your thoughts and ideas on Facebook or other social media outlets if you think it might be of value to someone else.