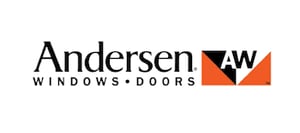 There are countless parts, components and pieces that make up a house. Most of which you don't even see but all important to your home's overall finished quality. In the next series of blogs we will touch on some of these items so to give you a little more insight into the components of a Rochester Homes and why it is essential to build with quality name brand materials.
Anderson Windows
Rochester Homes' standard window is the SilverLine window by Anderson. The SilverLine window is low maintenance solid all vinyl window that packs a lot of value. Below are some of its main features:
SilverLine Window
Low maintenance interior and exterior
Never needs painting
Standard with screens and grids
Low E Argon gas glass filled
Passive solar glazing
Double Hung available as option
Casement Windows for Kitchens
6ft windows available for homes with taller ceilings
Variety of sizes available including Transoms and half rounds
Limited Lifetime Warranty
The 400 Series window is an optional upgrade from the SilverLine window. The Anderson 400 Series window is Andersons' most popular series and brings with it considerable benefits. The 400 Series has a superior blend of performance and style to satisfy just about any window need. Below are some of the benefits of the 400 Series window:
400 Series window
Low maintenance wood framed vinyl clad exterior
All wood interior (Painted white as standard)
Wood sashes with "Flexacron" finished exterior
High Performance Low E Argon gas glass filled
Colonial grids (Standard)
Double hung (Standard)
"True View" insect screen
Heatlock glass
Limited Lifetime Warranty
Make educating yourself about what goes into your new home apart of your home building journey. We invite you to compare those materials used in a Rochester Home to any other builder. We believe you will find a home constructed by Rochester comes out very favorably. That is "Why Materials Matter". Let us know if you would like to learn more about the Anderson Windows or any other of the products that we feature in a Rochester home.